One of the things that most homeowners despise is finding wire shelves in their brand new home. These types of shelving units tend to be all over the place; they are often installed in closets, pantries, and even laundry rooms.
These "builder-installed" wire units tend to be a hazard because they easily fall out of the wall when put to use. They typically lack the structural integrity needed for holding items on top of the shelf.
Generally speaking, it is possible to have a much better and more secure storage system. One such system is a melamine closet (or an MDF board closet).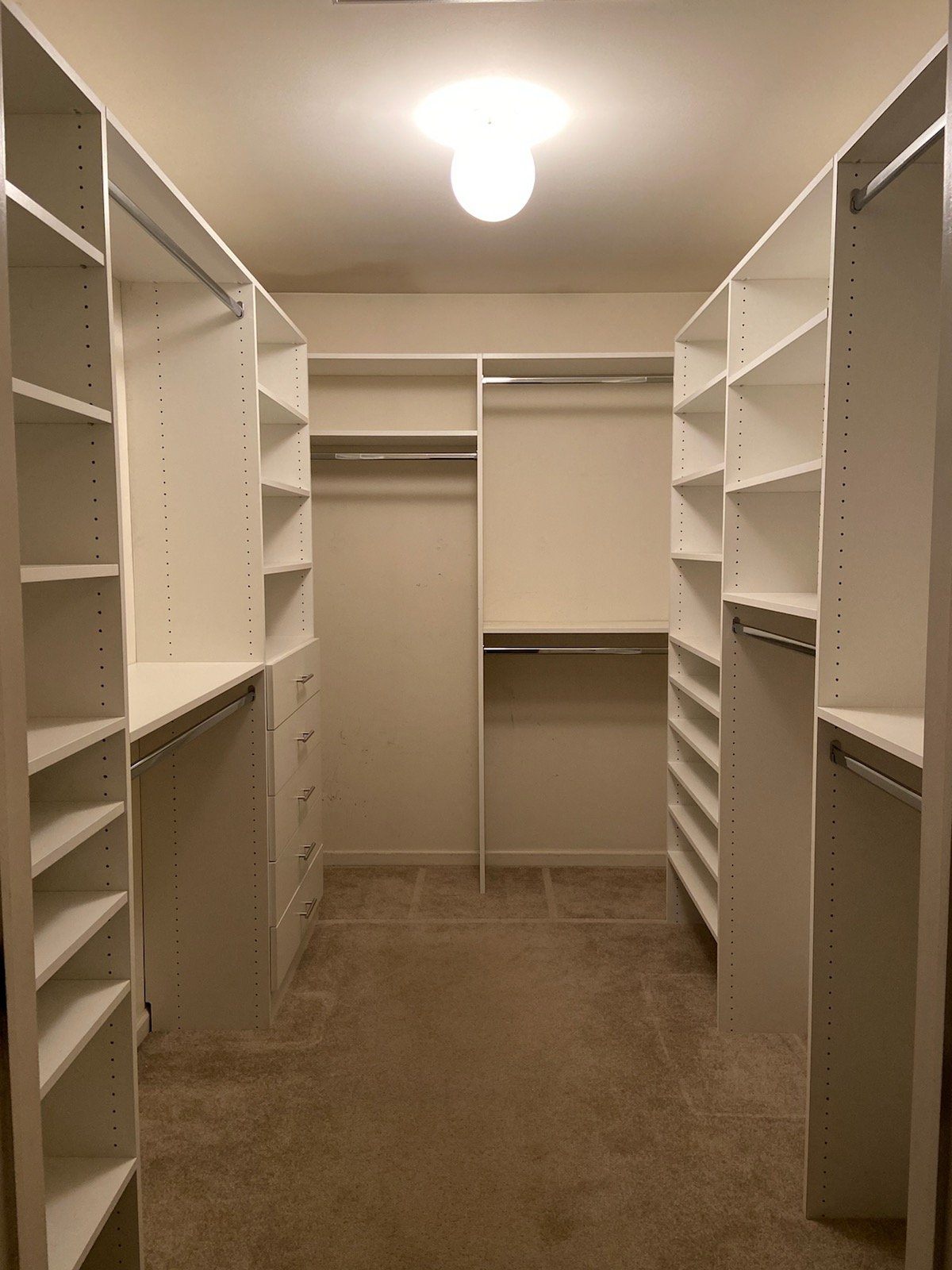 What is Melamine? What is MDF Board?
Melamine closet shelving is also referred to as an MDF board system. These shelving systems are made out of high-density fiberboard and they can increase your storage space by 3 to 4 times compared to a wire shelving unit.
These custom closet systems are secured with bolt vertical panels into the studs of a wall, using metal, not plastic, for anchors. As metal (see below for example) is stronger than plastic (see right), this makes these closets more durable.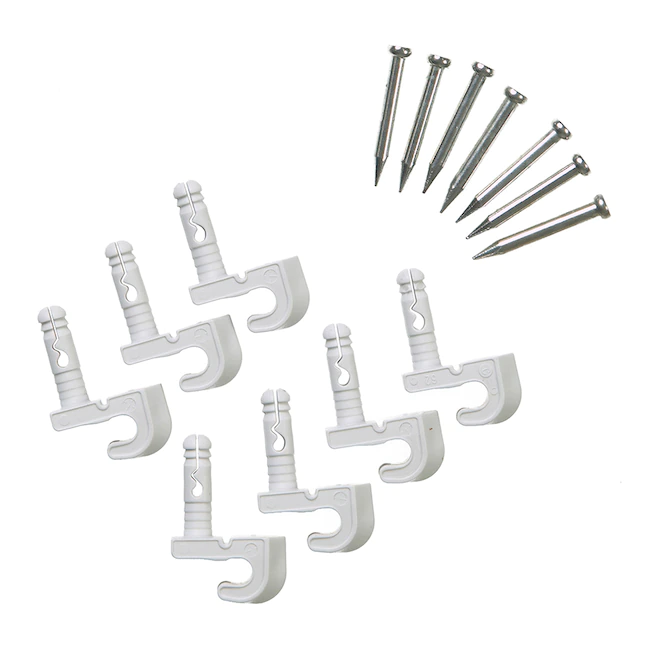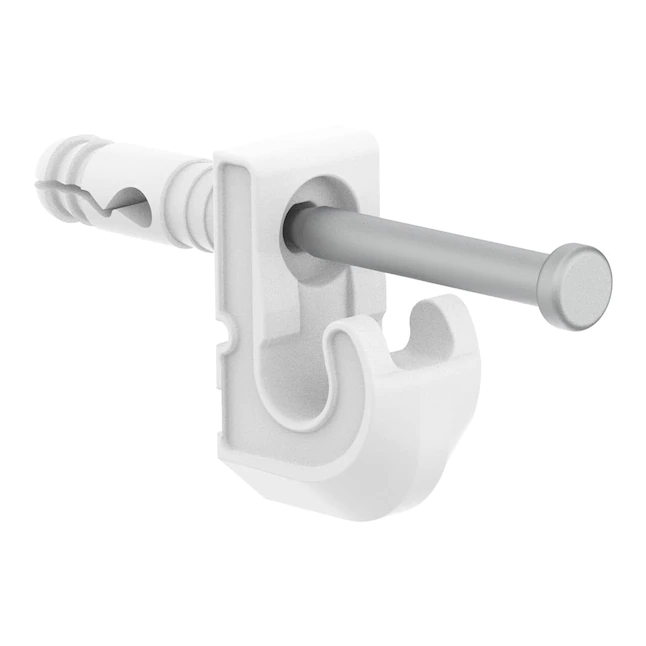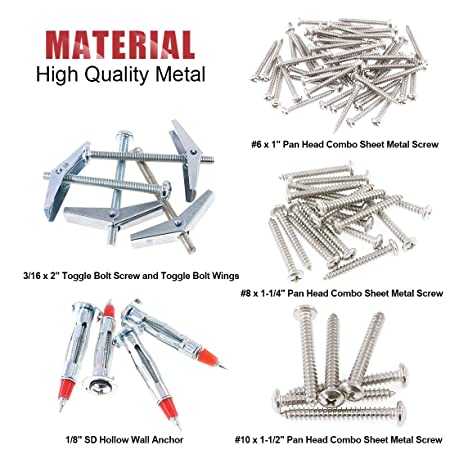 Why Do So Many New Homes Come With Wire Shelving Units If Melamine Closet Shelving Is Better?
Despite their lack of durability, wire shelving units are popular in new homes (especially if the home is located in a development). Since developments are often built on a timeline, wire shelves are frequently used because they're easy to install.
However, the final rush at the end of the construction process can result in wire shelving not being properly anchored to studs. There may have been only enough time for the construction worker to install the anchor in the drywall.
Some homeowners have learned from past experience to ask the builder not to install the wire shelving at all. But if your home comes with shelving already installed, removing them can be difficult.
How To Remove Wire Shelving
In order to remove wire shelving, you must remove the anchors from the wall and disassemble the shelf. The holes in the wall where the unit was installed must then be patched and repainted.
It is usually necessary to use bolt cutters to cut the shelf to a size that can be easily disposed of. Sometimes it can be dumped at a local scrap metal yard, although you will usually have to pay them a disposal fee.
Other times you can get lucky and someone will take them off your hands for free. You can try listing items on Facebook Marketplace and offer "curbside pick-up" as an added incentive.
Due to the tedious nature of removing wire closets, My Custom Closet receives many calls from new homeowners who want to replace their wire systems ASAP. By switching wire out for a custom closet system, owners can rest assured that they are opting for a sturdier storage option.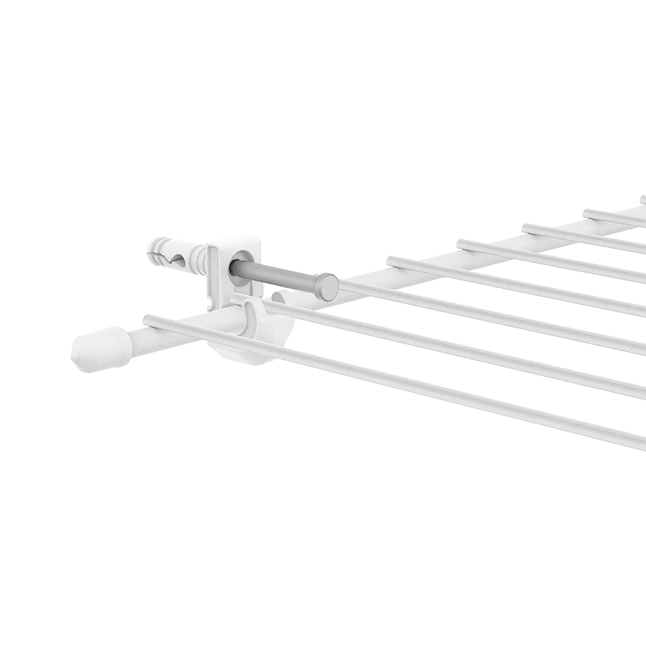 Other Alternatives to Wire Shelving Systems
If you need to wait for a custom closet to be installed in your new home, you can buy collapsible rolling racks as a temporary solution. The beauty of this is that you will be able to use the racks again…either in a basement, attic, or even a garage.
They're also great to use when you have many guests for a party and need to hang their coats.
Or you can use them for hanging seasonal clothing. If you don't need them ever again, you can always fold them up flat and store them or even resell them. With this type of flexibility, rolling racks could become your new buddy!
Saying "Yes!" To A Melamine Closet
Custom closets can range in price depending on what you want to be incorporated into your space. You would be surprised at how the simplest of designs, in traditional white, can make a world of difference in the look and use of the space.
Undoubtedly, upgrading from wire shelving is a "no brainer" when weighing the pros and cons. The above-mentioned reasons are just a few of the many "pros" to consider when deciding to say "no" to wire and "yes" to a custom, melamine closet.
Ready to get started? Contact My Custom Closet today to learn more.