Why White is the Best Color for Your Closet, Pantry, and Laundry Room
When it comes to choosing a color for your home, white is a popular and versatile option. White is not only a classic and timeless color, but also a practical and smart choice for many reasons. In this blog post, we will explore why white is the best color for your closet, pantry, laundry room, and other spaces in your home.
White is Clean and Sophisticated
We humans tend to be drawn to white. We eat off of white dishes, paint our walls some shade of white, and buy all kinds of white items (furniture, towels, sheets, clothes, and even sneakers). The color seems to define every area of our lives as it conveys a sense of cleanliness and sophistication.
But why do we choose white for long-standing home items like cabinets and moldings? What makes white so timeless, and as such, a smart investment?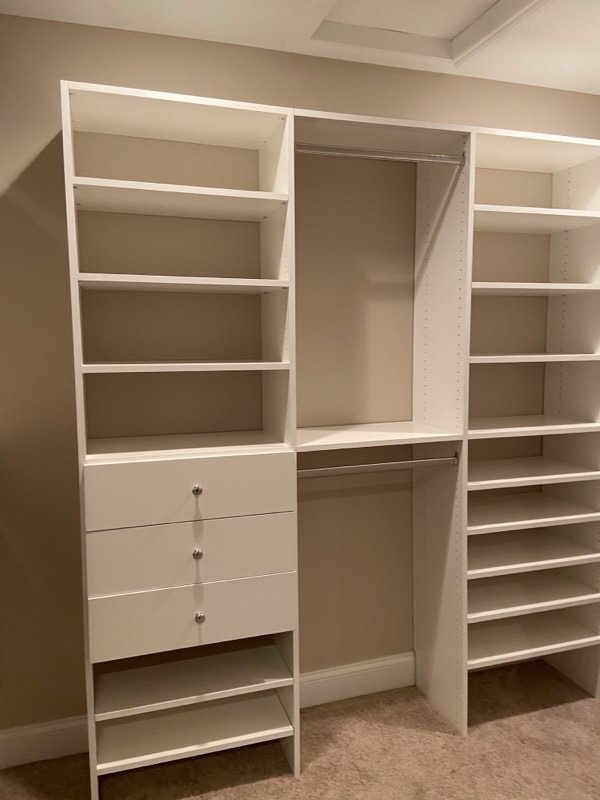 White is Bright and Spacious
White is a color that reflects light and creates an illusion of space. This is ideal for rooms that are small or lack natural light, such as closets, pantries, and laundry rooms. White can make these spaces feel more open and airy, which can also improve your mood and productivity.
Additionally, if your closet is filled with bright pieces straight off the runway, painting it white can give you an excellent backdrop to show off your investments. It's an easy tone for showing off the true colors of your wardrobe. Plus you will be able to find an item more easily within a white closet.
White is Neutral and Timeless
White never goes out of style. Unlike other colors that may be trendy or dated, white is always in fashion and can adapt to any changes in your taste or preferences.
White is also neutral and can match any other shade or theme. This makes it a smart investment for long-lasting items like cabinets and moldings.
When you choose white for a backdrop, you can easily change the look of your space by switching up the accessories, fabrics, and pillows that fill the rest of the room. It's easy to change out the decor in the room without much effort or a tremendous amount of money.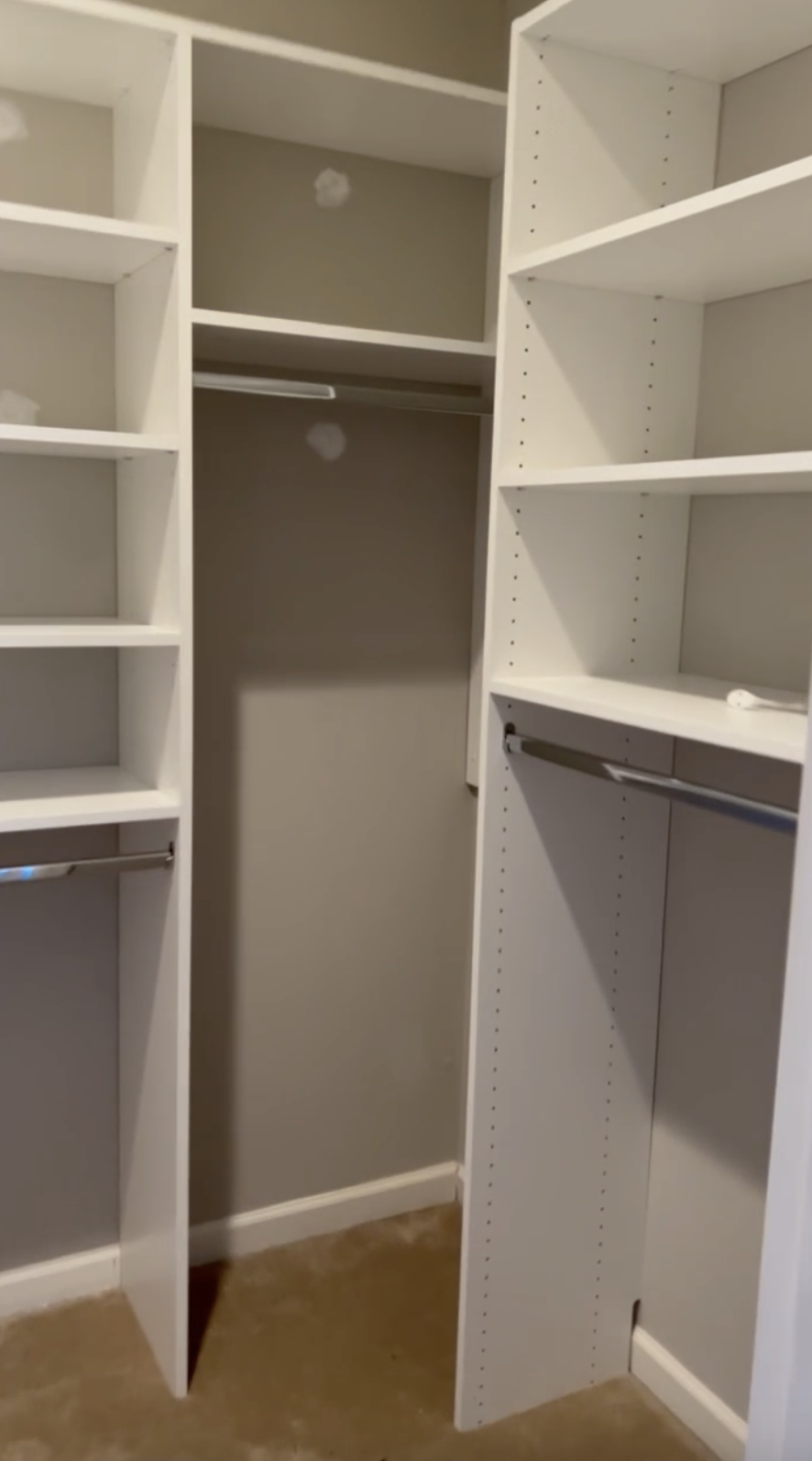 White is Readily Available & Cost Effective
You can count on white standing the test of time. Wood tones can be a close second, but they can sometimes look dated. For example, cherry has become the black sheep of wood colors lately.
Think about it: have you ever been in a house that may have mint green walls? The sellers may have a designer look going on with the other colors in the room that may work well with mint green, however when the current homeowners move out and the new homeowners move in, one of the first things the new homeowners will most likely want to do is redo is the wall color and flooring.
When it comes to selling your home, potential buyers will appreciate the neutrality of white as they envision their own belongings in the organized space.
When To Consider Color & Texture
There are so many amazing choices for custom closet colors and textured looks that are embedded in melamine finishes. If you have an open concept closet or a pantry that is highly visible and you want to have fun with a more splashy, unique color, it may make perfect sense to invest in a color upgrade.
Think About Melamine
If you're thinking of remodeling your closet, think twice before you paint. It is even more difficult to redo a closet color because painting on a melamine finish is not the best thing to do. In these instances, the only thing you really can do is replace the entire closet.
Additionally, if you use specific colors or specialized finishes, they may eventually become discontinued. When this happens, you will have a more difficult time adding an extra shelf or two if you want them because the color is no longer in existence.
This will not happen with white. White is timeless and easy to manufacture, so it is easy to get a hold of and will save you quite a bit of money when you are looking at your bottom line closet quote.
Key Takeaways
Designing a custom closet definitely offers a lot of pros. It requires less money than custom colors, is more available, and is often installed more quickly than custom textures or tones. It is timeless and goes with any style that you may have within your home. Like the classic look of a crisp white shirt with jeans, a white closet will always be visually appealing and fresh; it will never look tired or dated.
Interested in designing a white closet of your own? Our team can help! Contact My Custom Closet today to start designing the white closet of your dreams.