Having a walk-in closet is always a treat! But what happens if the layout isn't ideal? At My Custom Closet, we have seen it all.
We have experience custom-designing narrow closets of varying sizes. Read on to see our top Do's and Dont's when it comes to optimizing and making the most of a narrow space.
Do's and Don'ts for Long, Narrow Closets
DO plan your design like you would your kitchen and counter cabinets. From the waist down should be your deeper storage and the narrow storage should be from the waist up.
DON'T pack your belongings under hanging bars. If you do this, it is most likely a habit from the past, when it was common to use old cheap wire shelving at eye level, surrounding the closet perimeter.
What does this look like?
Keep hanging rods down lower and shelves more at waist height and upward. Once you hang clothes, you have immediately taken up a 24-inch wide area from the closet wall towards your open space and downward toward the floor.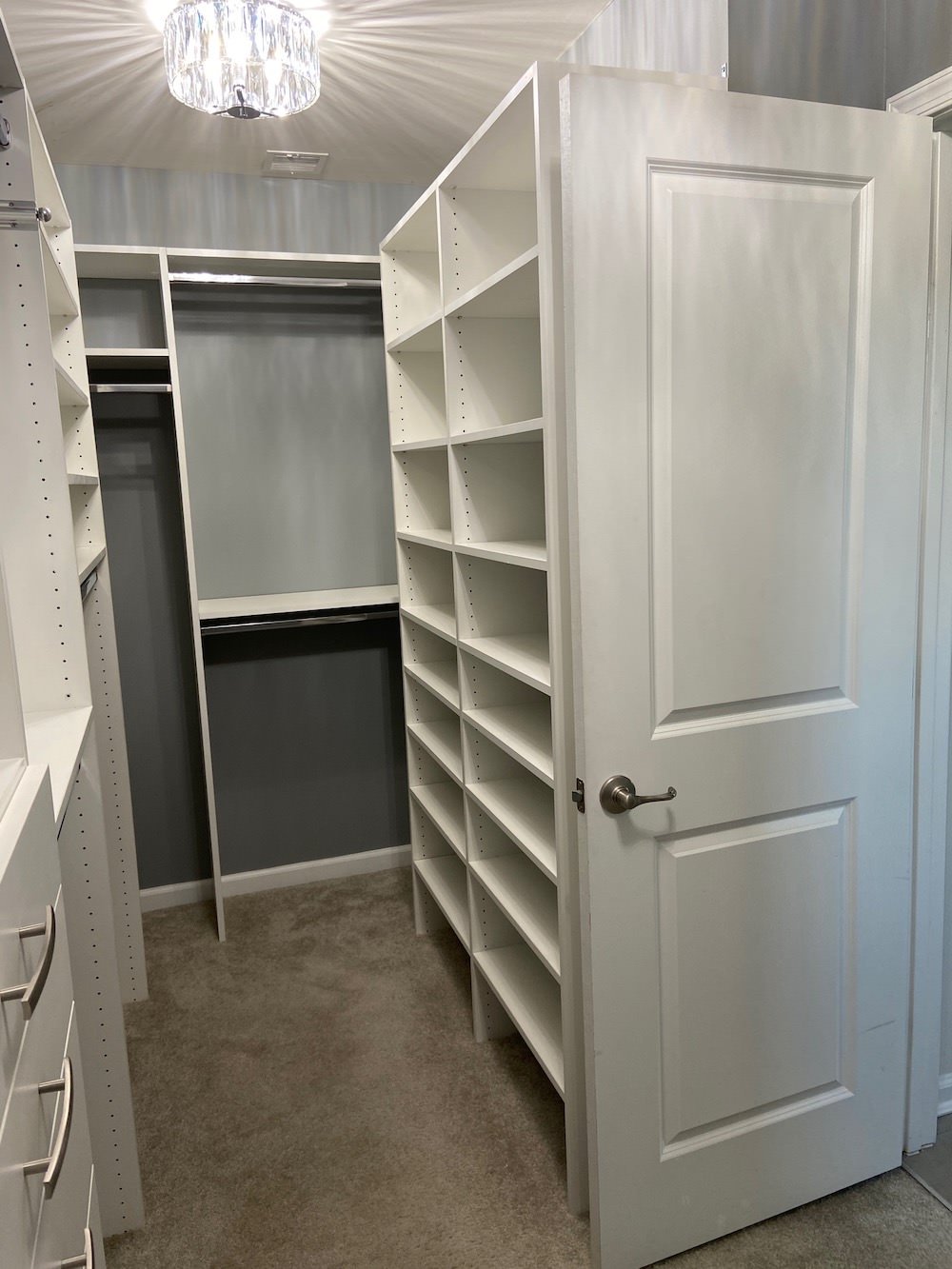 DO give yourself a 2-foot radius to move around in your closet. Stand in the middle of your closet and as you pivot around in a circle you want to have 2 feet of clearance in all directions. With this in mind, you will feel like your narrow closet still has a spacious feel to it.
DON'T put hanging on both sides of your closet entrance point. You will immediately feel enclosed and crowded as you enter the space. If you want to have more hanging like double hanging and long hanging, keep it towards the back.
DO plan to have drawers installed under shelves not under hanging. If you put drawers under hanging then once you pull out the top drawer, your hanging will still cover up most of the belongings in the open drawer.
DON'T install cabinet doors. It's a waste of money in a long narrow closet. They will only get in the way and you won't be able to enjoy the aesthetic appeal of the cabinet doors as they will be difficult to properly appreciate. The only exception is if they are in the back wall.
Make Room for Accessories
DO utilize closet accessories. With a long, narrow closet, accessory pieces such as valet rods, hook strips, tie racks, belt racks, and more become more of a need to have. Narrow closets lack square footage, so you need to be creative and utilize clever storage and hanging accessories.
DON'T wing it. With a narrow closet, you need to plan ahead and use every bit of the space wisely. Think about what you need to store and choose your organizational tools wisely. Draw it out before purchasing or better yet, speak to an expert.
Examples of Narrow Closet Ideas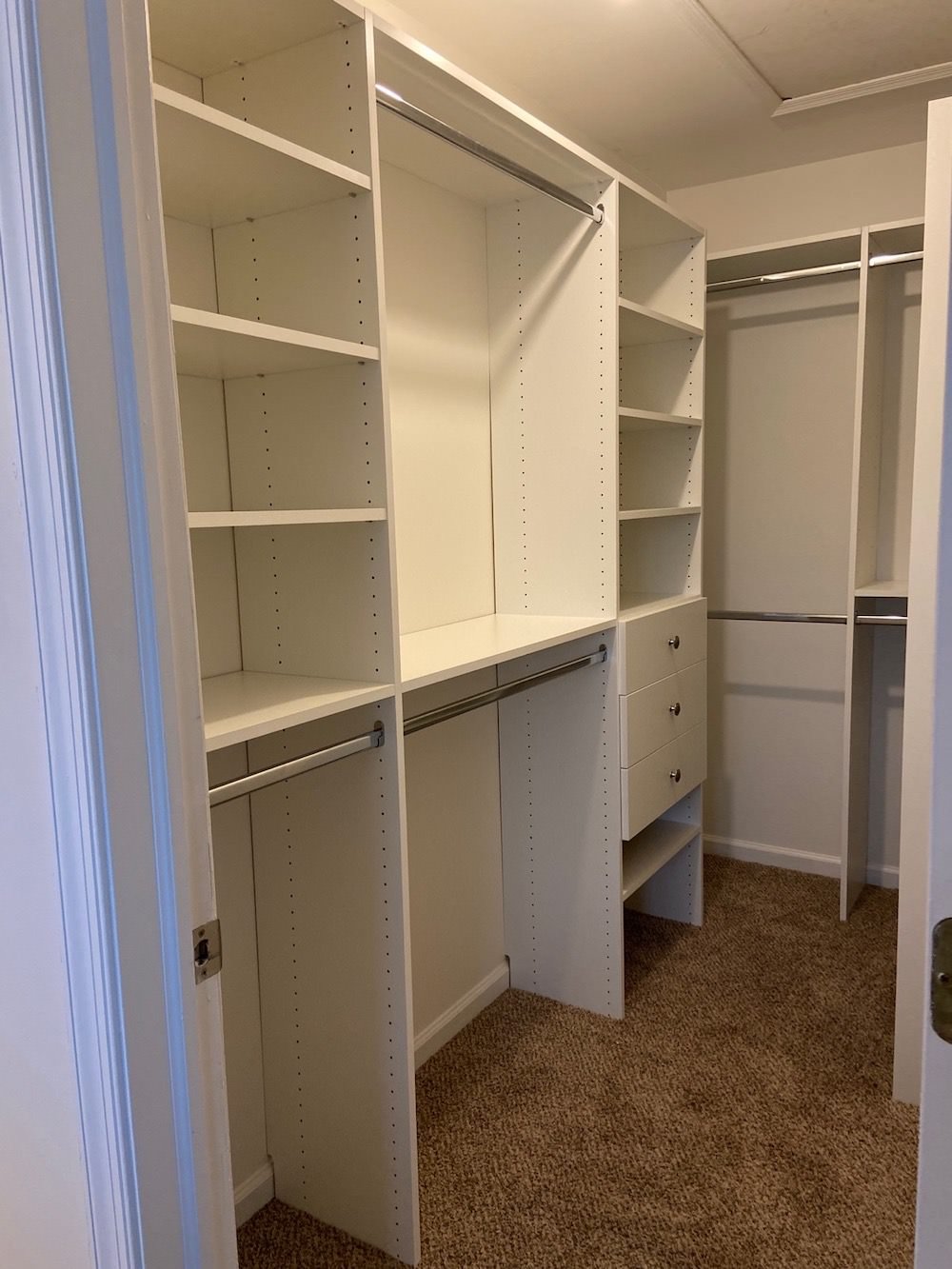 The above pictures show a recent narrow master bedroom closet project in a townhome in Limerick, PA. The young couple ripped down the existing wire to make for a much better design.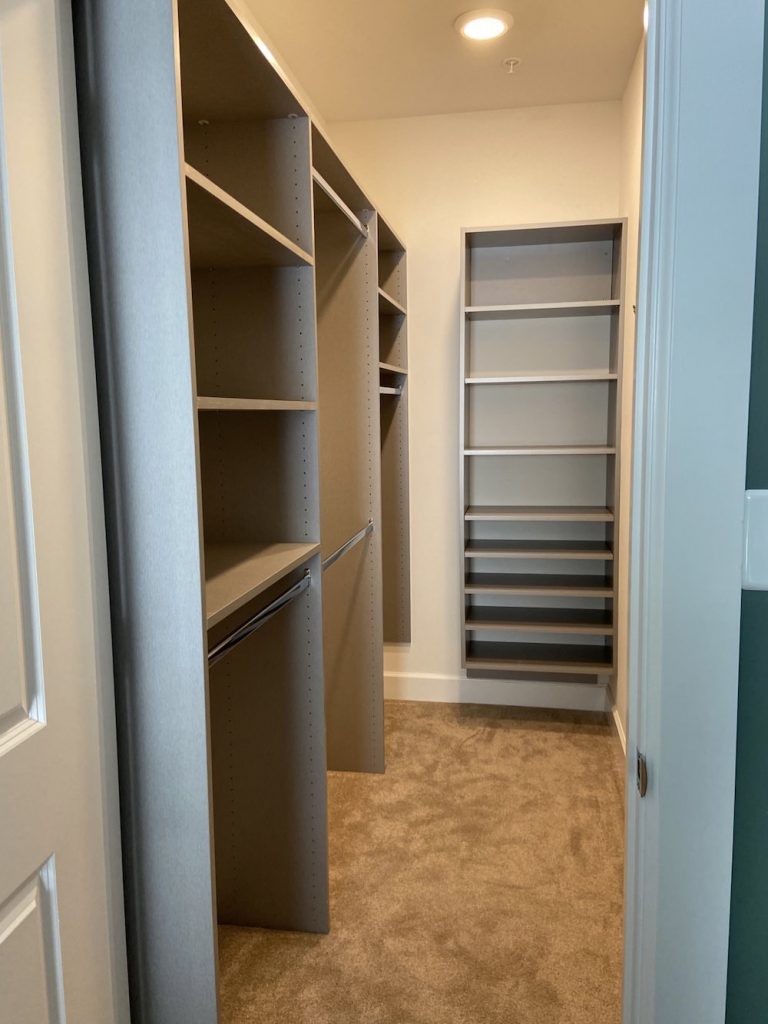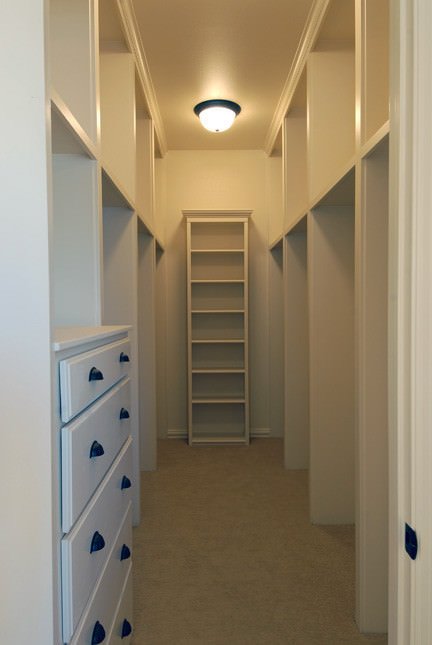 There is a lot that goes into planning a closet remodel, and it's even harder if the dimensions are narrow and long. These Do's and Don'ts are just a starting point for narrow closet ideas. If you are unsure where to start, trust the experts!
If you want to triple the usage of your narrow walk-in closet, please contact us at My Custom Closet and we will be happy to come out and design the perfect space for you.