If you're searching for ways to turn a spare room into a dream closet, look no further than the work that My Custom Closet did for this beautiful Skippack home!
The homeowner wanted to transform her sitting room into a multi-purpose closet featuring a dressing room, closet, vanity and home office.
Our experts sat down with her and designed up the perfect room. We focused on maximizing the space, creating open areas for easy movement.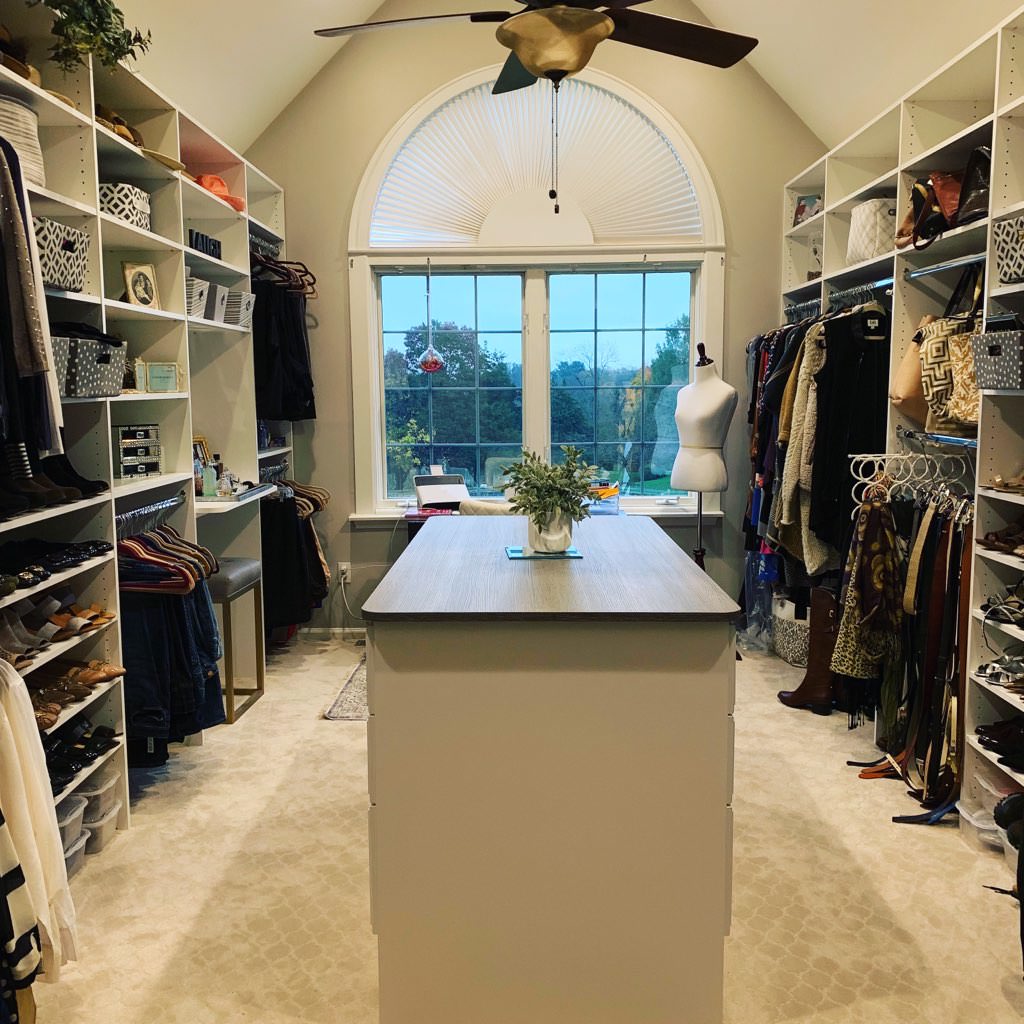 Drawers and shelves lined the closet's left and right walls. We installed sturdy shelves in different heights so that our client had a place to put everything – from shoes and bags to winter coats!
While the room had enough space to house all her clothing and then some, we weren't done there! Next, we worked on the closet island. An island adds a touch of luxury to any closet, plus it gives you more storage space. It also functions as an extra table top – something we could all use in our closets!
In addition to the stunning island, we installed a vanity, taking this closet to new heights. What better way to get ready than in the comfort of your own closet? Our client now has all her makeup, accessories and clothes in one room, making getting ready extra convenient!
For the final touch, we made sure there was long desk-space facing the room's large window. It adds beautiful symmetry to the space and functions perfectly as our client's home office.
With the right materials, a multi-purpose closet can be both functional and stunning at the same time. For this closet, we chose white shelving to match the cream-colored carpet and walls. Meanwhile, the island tabletop featured a beautiful deep brown. This contrasts well against the other colors while keeping the color scheme neutral.
The final result? A stunning multi-purpose closet that functions as a working space and dressing room!
Ready to get started on your own dream custom closet? Contact My Custom Closet today for a free consultation.