Changing seasons leads to a changing wardrobe. Switching out your summer looks for more appropriate fall clothing doesn't have to be a chore (we all know how much of a pain it can be!). The best way to skip doing this every season is to transform your flex room into a spacious, beautiful walk-in closet.
The truth is, most people don't utilize their bonus rooms attached to the master bedroom effectively. The "home gym" dream rarely materializes because most of us have a gym membership anyways. The nursery idea will come and go as the kids age and outgrow them. On top of that, a small entertainment room tends to get less action than expected, since there's usually a larger setup elsewhere used for social gatherings.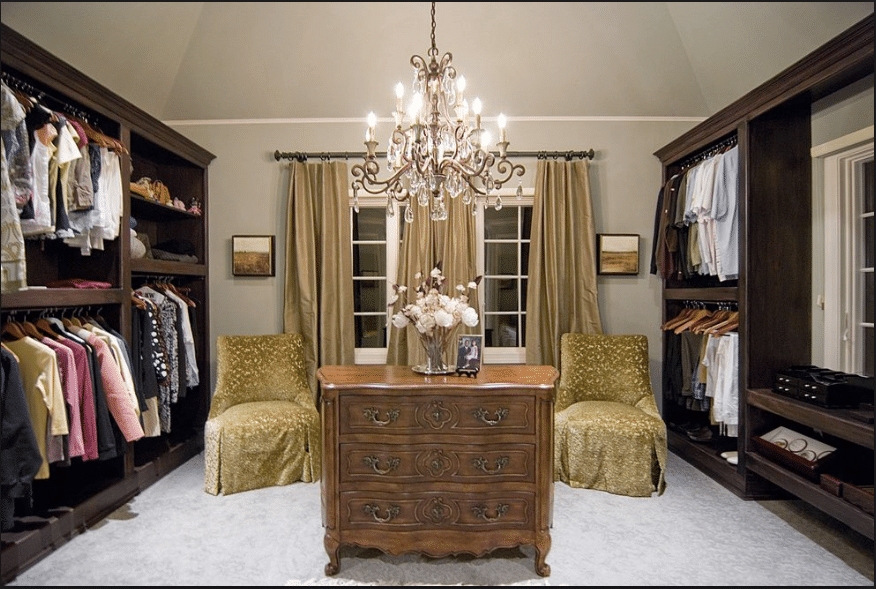 So instead of trying to cram all your clothing into small closets and drawers, treat yourself to a space large enough to house all the clothes and accessories you own, still leaving you with room to expand your collection!
Let an expert from My Custom Closet help you design the walk-in closet of your dreams! You can schedule a free consultation to help get you going.
One popular trend right now is to decorate the walk-in closet as if it's part of the Master bedroom. This can be done by coordinating the lighting, such as chandeliers, or finding a carpet that matches the duvets. Because the decor spills out into the bonus walk-in closet, the master bedroom will look bigger and brighter!
Flex rooms tend to be larger than your average closet space, so get creative with what you install. An island with marble or granite tops add a touch of luxury, plus they allow for more storage with either drawers or open shelving. Valet rods, tie rods, and other accessories are visually appealing, plus they help make organizing a breeze.
For all the ladies out there, a fabulous vanity doesn't have to be a pipe dream! Flex rooms usually have enough space to install a gorgeous vanity with perfect lighting, mirrors and jewelry drawers.
Ready to utilize that bonus room and turn it into the walk-in closet of your dreams? Contact My Custom Closet today for a free consultation.
Walk-In Closet Installation Images